How I began my Journey.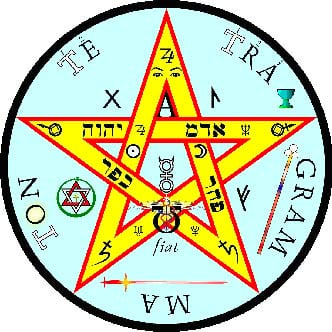 I was born in Irvine Central Hospital and was brought up initially in Cumnock, Ayrshire, Scotland. I now live in Spain on the Costa Blanca. I first became aware of Spirit when I was about 10 years old when I lived in Wishaw, Lanarkshire, Scotland. Since that time I have experienced many things happen to me and my family that I could not explain. I have had Spirit Talking and Touching me on the leg telling me it was time to waken up, at the same time the room went icey cold. This happened when I was in the Royal Air Force Regiment and on my tour of Northern Ireland. When I was demobed I moved back home to Cumnock in Ayrshire, Scotland. Again I had some strange occurences around the home and the people around me. I had varios jobs at that time, but in the end joined the Scottish Ambulance Service.
After my Dad died in 1991, I moved to Annan in Dumfriesshire to work on the Accident & Emergency side of the Ambulance Service. I was there for a year then moved to Moffat in Dumfriesshire where I stayed till 1999. During this period I was aware of a mist crossing our livingroom from the Kitchen to the opposite side of the house at the same time each night for 2 - 3 days. Also around this time I was teaching Wado Ryu Karate at our local Club, which I ended up teaching as my own Club. Lights would go on themselves in the house, and I also sensed that people were comfortable when I touched them whilst taking them to hospital in the Ambulance.
Whilst working at Moffat I passed my Paramedic Course, in 1998/99 I injured my back through lifting patients in and out of the Ambulance and I was on long term sick. I was then offered a job in the Ambulance Control Centre in Edinburgh. So I moved to Livingston, West Lothian with my new partner Janet. I joined a local Tai Chi class where we worked with the Chi Energy that flowed from my hands. I had already been aware of this energy in a different way when I studied Wado Ryu Karate, where I attained my 2nd Dan Grade. But this was different in the way that it could be used. I now found out that I was able to work with the Healing Energies. Since then I attended an Awareness Class for Healing, as well as, the local Spiritualist Church in Broxburn. It was not long after this that I was told that I was going to be paid off because I was unfit to carry out my job in the Ambulance Service. I couldn't understand why all this was happening to me, but at the same time Janet's Son was starting the Napier Univercity in Edinburgh. So we ended up going on a holiday to Spain with my Mum and Bill, Janet's Son. We also looked at buying property in the Costa Del Sol at the same time, but luckily it fell through. So when we got back home we arranged another trip to Spain with a different company where we ended up buying an Appartment in Ciudad Quesada. At the time we had no idea why we done this. We never really wanted to go to Spain, but it happened.
So we now arrived in Spain and every time we looked at the papers we saw the name 'Spiritualist Awareness Society of Spain'. I ended up joining their class, which was run by Minister Judith Seaman. That is where I started to understand why I was in Spain and how to work with Spirit. And I have never looked back since, I enjoy working with my Guides and Helpers who guide me on my chosen path. I parted company with the Spiritualist Church in Quesada around May 2007, since then I have been working from home and working at Exhibitions, as well as, helping at times with Charities and Ladies Groups. I truly believe that the work has only just begun, we are all here to learn lessons and I must be honest there have been many times that I felt like giving up. But I am still here, and hopefully for a long time so that I can be of some service to not only my fellow man, but also to Spirit who have helped me so much during my life here on Earth.